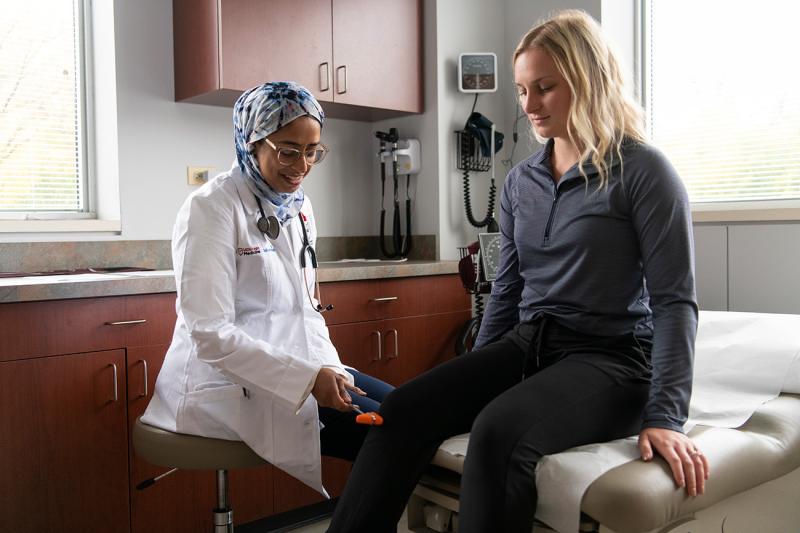 Helping You Rediscover Your Strength
Your body was meant to move freely, without aches and pains holding you back. At UChicago Medicine AdventHealth, our goal is simple: to help you return to the active life you love. With dedicated orthopedic surgeons, specialists and a full range of services, there's no orthopedic illness or injury our team can't handle.
When you need us, we'll share our decades of expertise in muscle, bone and joint care with you to help heal what hurts, while empowering you to get back to your best.
High-Performing Orthopedic Services
Whether your condition is straightforward or highly complex, our orthopedic specialists will focus all their attention on you. We treat many different orthopedic conditions and injuries, from hip and knee replacements to ACL surgeries and everything in between.
6 items. To interact with these items, press Control-Option-Shift-Right Arrow
Center for Advanced Joint Replacement

Advanced Joint Replacement Technology

Award-Winning Orthopedic Care
Orthopedic Conditions We Treat
Arthritis
Bone and soft tissue trauma
Carpal tunnel
Chronic or recurring pain
Fractures
Hand, wrist, elbow and shoulder pain
Hip pain
Knee pain
Leg, foot and ankle pain
Muscle pain and injury
Occupational injury
Osteoporosis
Shoulder pain
Sports injuries
Tennis elbow
Wrist pain