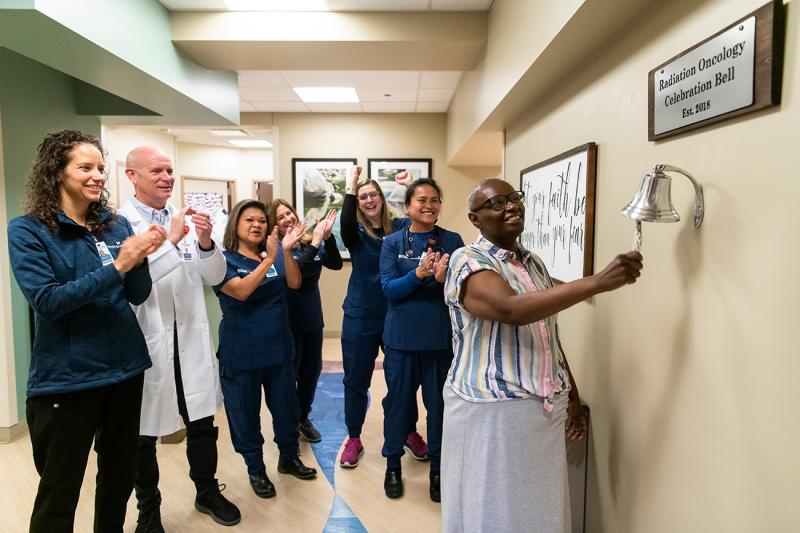 Where Cancer Meets Unwavering Strength
Cancer is uncompromising. So are we. When you're facing a cancer diagnosis, we'll devote all our expertise, all our innovation and all our hearts to helping you heal.
UChicago Medicine AdventHealth is part of a network of unmatched cancer treatment programs in the western suburbs, providing access to academic-level care for a wide range of cancers, including breast, prostate, colon, lung and brain.
Our state-of-the-art services combine personalized care from our oncologists, clinical trials, nurse navigators and treatment support — all with outpatient diagnostic imaging and lab services. In the fight against cancer, we'll be your strongest ally, so you and your family can focus on what matters most: healing.
Always On Your Side With Empathy and Expertise
When the experience of our oncologists is combined with technology, faith-based care and emotional support, we can give you the best possible chance at recovery. This belief has guided us as we've built one of the highest-ranked teams of cancer experts in the greater Chicago area.
3 items. To interact with these items, press Control-Option-Shift-Right Arrow
Next-Generation Treatment Technology

Our state-of-the-art technology includes HD simulation with computed tomography (CT scans), two new da Vinci® Xi devices, the latest in robotic surgery and Varian's TrueBeam™ image-guided radiation therapy.

Dedicated Nurse Navigators

Our nurse navigators are dedicated to providing warm, personal support on your cancer journey. Their mission is to help guide each patient, making their care journeys easier from diagnosis to treatment and beyond.

A Team-Based Approach

In addition to oncologists and cancer specialists, our extended cancer team includes behavioral health experts, spiritual advisors, holistic health professionals, physical therapists, social workers and community resources. We also partner with cancer prevention organizations like the American Cancer Society.
Types of Cancer We Treat
Bladder cancer
Bone cancer
Brain cancer
Breast cancer
Cervical cancer
Colon cancer
Esophageal/throat cancer
Gynecologic cancer
Liver cancer
Lung cancer
Lymphoma cancer
Melanoma
Ovarian cancer
Pancreatic cancer
Prostate cancer
Skin cancer
Spinal cancer
Stomach cancer
Testicular cancer
Take a virtual tour of our cancer institute, conveniently located in Hinsdale on 1 Salt Creek Lane, right off of I-294.
Academic-Powered Cancer Care in Chicago's Western Suburbs
You deserve to feel whole again, and we'll help you get there. We designed our cancer institute in Hinsdale to provide patients with convenient access to academic-powered expertise, clinical trials and the latest technology. This fully accredited, state-of-the-art cancer center brings together comprehensive, personalized cancer treatment support with outpatient diagnostic imaging and lab services — all under one roof. Find us in Hinsdale at 1 Salt Creek Lane, right off I-294.
3 items. To interact with these items, press Control-Option-Shift-Right Arrow
State-of-the-Art Radiation Therapy

Compassionate Expertise and Support
---
Proven Cancer Treatment Programs
Our cancer programs meet the highest standards for excellence in comprehensive cancer care. You'll have easy access to appointments with our specialists and family-friendly waiting areas to make your journey seamless and comfortable.
9 items. To interact with these items, press Control-Option-Shift-Right Arrow
Genetic Cancer High-Risk Program

Gynecologic Cancer Treatment

Integrative Oncology Treatment

Prostate Cancer Treatment

Radiation Oncology Program
---
Preventive Care With Cancer Screenings
The earlier we catch cancer, the better we can treat it. As part of preventive care, screenings identify the most common types of cancer in the early stages or before they have a chance to take hold. Learn more and schedule a screening today to safeguard your health.
Breast Cancer Screening
Our nationally accredited breast care program offers breast cancer screening mammograms that use the most advanced technology available to check for cancer in people who have no signs or symptoms of the disease.
Colon Cancer Screening
In addition to full colonoscopies, we offer no-cost genetic testing for colon cancer to help uncover hereditary risks. The Affordable Care Act mandates that the Centers for Medicare and Medicaid Services and most health insurance plans cover preventive tests, including colonoscopies.
Genetic Cancer High-Risk Assessment
We offer genetic cancer assessments for high-risk individuals. These assessments screen for multiple types of hereditary cancers, including breast, ovarian, colon, pancreatic, melanoma and endocrine cancers.
Lung Cancer Screenings
If you are a current or former smoker, a quick and easy computed tomography (CT) lung cancer screening can save your life. We offer low-dose CT scans, the gold standard in detecting early-stage lung cancer.
Skin Cancer Screenings
Catching skin cancer early helps ensure the best chance for a full recovery. Our comprehensive skin cancer screenings include minimally invasive tissue biopsies and same-day test results when possible.
Nationally Ranked and Accredited Cancer Care
We've achieved these accreditations and affiliations because of our commitment to our patients and our belief in the healing power of whole-person care:
Commission on Cancer Accreditation, American College of Surgeons
National Accreditation Program from Breast Cancer Centers (NAPBC)
Quality Oncology Practice Initiative (QOPI®) Certification, American Society of Clinical Oncology (ASCO)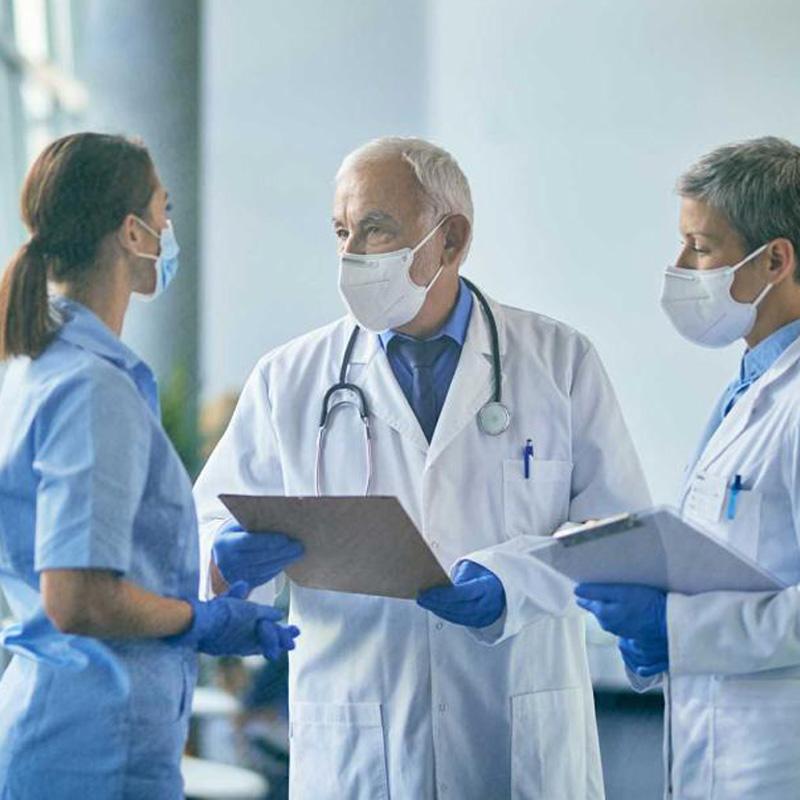 Improving Outcomes for More Cancer Patients
Each year, we provide data on all reportable cancers we treat to a Certified Tumor Registrar. It's how we fulfill mandatory requirements set by the American College of Surgeons Commission on Cancer. This is called a cancer registry, and it's vital to informing research efforts and improving treatment outcomes for cancer patients across the country.
The information we share is limited to health status, recent exam dates and your current doctor. In accordance with Illinois State Law and the Illinois State Center Registry policy, your medical history and follow-up information is kept in complete confidence.
Through this registry, we're able to offer improved outcomes for others with your diagnosis and better lifetime support for you. Because no matter how long it's been since you were diagnosed, we'll always care for you.