UChicago Medicine AdventHealth Hinsdale Named Top Hospital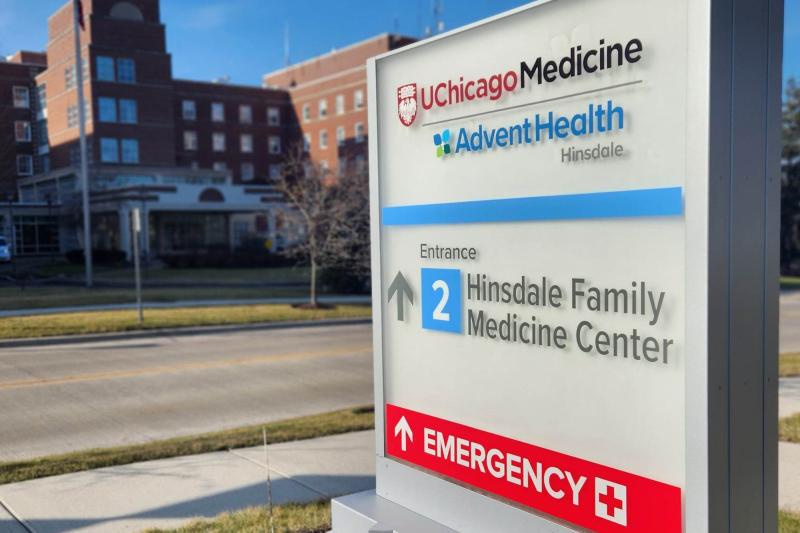 Choose the health content that's right for you, and get it delivered right in your inbox.
UChicago Medicine AdventHealth Hinsdale was named one of the nation's 100 Top Hospitals®, according to an independent quality analysis provided by PINC AI™ and reported by Fortune magazine. The hospital was also recognized with this honor in 2017.
The primary purpose of the PINC AI™ 100 Top Hospitals® program is to inspire hospitals and health systems to pursue higher performance and deliver added value to their patients and communities. Organizations do not apply to participate in the study, and award winners do not pay to market their honor.
"In our continuous pursuit of excellence, UChicago Medicine AdventHealth Hinsdale is honored to be recognized as one of the nation's 100 Top Hospitals®. This achievement reflects our unwavering commitment to providing exceptional healthcare to our community," said Adam Maycock, president and CEO of UChicago Medicine AdventHealth Hinsdale and La Grange.
"We owe this recognition to our dedicated team of healthcare professionals who work tirelessly to make a positive impact on the lives we touch. Together, we continue to redefine the standard of care, ensuring that every patient's journey is one of hope, healing, and compassion."
For more than 115 years, UChicago Medicine AdventHealth Hinsdale has provided superior healthcare with Christian compassion to residents in the western suburbs of Chicago. The 261-bed hospital is a leader in multiple medical fields, where university-level care and medical breakthroughs are achieved each day.
In addition to being named a top 100 hospital, the ANCC Magnet Designated hospital also recently received a CMS 4-Star Rating and Leapfrog "A" Safety Grade.
100 Top Hospitals® Program Performance
This year, based on comparisons between the study winners and a peer group of similar hospitals that did not win, the analysis found that the 100 Top Hospitals® program winners delivered better outcomes while operating more efficiently and at a lower cost. Compared to non-winning hospitals, this year's winners had:
31% fewer deaths than non-winning hospitals
9% fewer patients with complications
39% fewer healthcare-associated infections (HAIs)
Nearly 20% lower inpatient expenses per discharge
0.5-day shorter average length of stay
Better reported patient experience scores, with a top-box Hospital Consumer Assessment of Healthcare Providers and Systems (HCAHPS) score of 77% versus 70% for non-winning hospitals
"As hospitals continue to share the nation's focus on changing healthcare for the better, hospitals and health systems are recognizing the importance of identifying areas within their walls for quality improvement," said Leigh Anderson, Premier's chief operating officer and the leader of PINC AI™.
"The transparent and nonbiased measures this study provides help leaders make informed decisions for change and prove that UChicago Medicine AdventHealth excels across a range of core performance indicators, which can directly lead to significantly higher quality patient outcomes, with fewer readmissions and complications."
Fortune magazine announced the winning hospitals in the Sept. 21, 2023, edition.
Recent News
Health Care

Hinsdale Seventh-day Adventist Church welcomes the community to an upcoming event.

Health Care

The Centers for Medicare & Medicaid Services (CMS) has awarded its top hospital quality rating to two UChicago Medicine AdventHealth hospitals in Chicago's western suburbs.

Health Care

AdventHealth honored Midwest Health Board of Directors board member Rev. Ron Hawkins as Trustee of the Year.