Two UChicago Medicine AdventHealth Hospitals Earn Five-Star Quality Ratings From CMS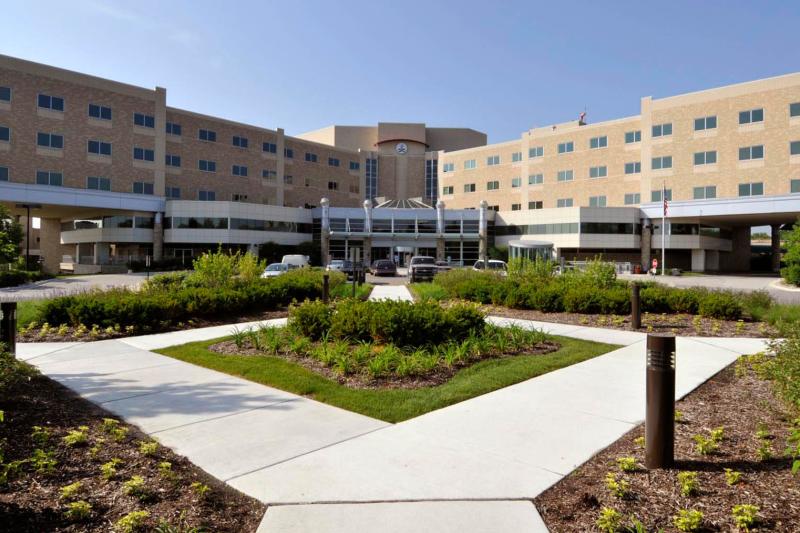 Choose the health content that's right for you, and get it delivered right in your inbox.
The Centers for Medicare & Medicaid Services (CMS) has awarded its top hospital quality rating to two UChicago Medicine AdventHealth hospitals in Chicago's western suburbs.
UChicago Medicine AdventHealth Hinsdale and UChicago Medicine AdventHealth La Grange received 5-star ratings in the 2023 ratings update on the CMS Hospital Compare website. Two other UChicago Medicine AdventHealth hospitals – UChicago Medicine AdventHealth Bolingbrook and UChicago Medicine AdventHealth GlenOaks in Glendale Heights – received 4-star ratings.
Only 15% of U.S. hospitals received 5-star ratings, and UChicago Medicine AdventHealth Hinsdale and UChicago Medicine AdventHealth La Grange were among only 24 Illinois hospitals to earn the top rating. The Hinsdale and La Grange hospitals now have received 5-star ratings for three consecutive years. UChicago Medicine AdventHealth GlenOaks earned a 4-star rating for the second consecutive year, while UChicago Medicine AdventHealth Bolingbrook boosted its rating to 4 stars from 3 stars in 2022.
"AdventHealth is committed to providing the highest-quality whole-person care, focusing on caring for patients in mind, body and spirit," said Mary Murphy, senior vice president of clinical operations for UChicago Medicine AdventHealth. "These latest CMS ratings underscore how seriously our physicians, nurses and other healthcare professionals take this commitment. The ratings also reflect our team members' high-level skills and expertise."
The Hospital Compare website enables consumers seeking care to identify the right hospital for them by comparing the quality of care at different hospitals. CMS determines the overall star ratings for hospitals across the nation based on 46 measures of quality across five categories: mortality, patient experience, readmission rates, safety of care and timely and effective care. CMS assigns its star ratings annually.
"Thanks to the outstanding efforts of physicians, patient care teams and other staff members, our hospitals continue to rank among the best in the nation," said Thor Thordarson, chief executive officer of UChicago Medicine AdventHealth. "Our new affiliation with UChicago Medicine has enhanced our capabilities, enabling us to give suburban residents convenient access to leading-edge specialty and subspecialty medicine and the latest clinical trials, in addition to the exceptional whole-person care provided by our community hospitals."
AdventHealth and UChicago Medicine formed a joint venture in January 2023, combining the expertise and resources of both organizations to bring academic medicine to the western suburbs. Under the agreement, UChicago Medicine acquired a controlling interest in AdventHealth's Great Lakes Region, including the hospitals in Bolingbrook, Glendale Heights, Hinsdale and La Grange and a network of nearly 50 physicians' offices and outpatient locations. AdventHealth retained the remaining ownership and continues to manage daily operations at the hospitals and other UChicago Medicine AdventHealth facilities.
About AdventHealth
With a sacred mission of Extending the Healing Ministry of Christ, AdventHealth
is a connected system of care for every stage of life and health. More than
80,000 skilled and compassionate caregivers in physician practices, hospitals,
outpatient clinics, skilled nursing facilities, home health agencies and hospice
centers provide individualized, wholistic care. A shared vision, common values,
focus on whole-person health and commitment to making communities healthier
unify the system's more than 50 hospital campuses and hundreds of care sites in
diverse markets throughout almost a dozen states. For more information about
AdventHealth, visit AdventHealth.com.
Recent News
Health Care

Hinsdale Seventh-day Adventist Church welcomes the community to an upcoming event.

Health Care

AdventHealth honored Midwest Health Board of Directors board member Rev. Ron Hawkins as Trustee of the Year.

Health Care

UChicago Medicine AdventHealth Hinsdale opens new hybrid operating room, allowing for minimally invasive surgery in emergencies and multidisciplinary care.