`Night of Wholeness' Offers Opportunity to Explore What It Means to Feel Whole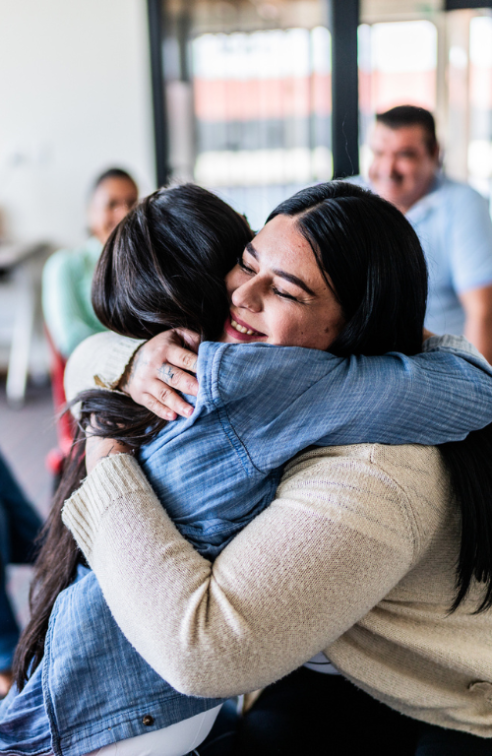 Choose the health content that's right for you, and get it delivered right in your inbox.
UChicago Medicine AdventHealth's commitment to providing the highest-quality whole-person care extends not only to our patients and their families, but also to our team members and community.
Because of this heartfelt commitment, we're inviting team members, as well as faith community members, to our upcoming "Night of Wholeness." Please join us:
Friday, November 10, 2023 | 7 pm to 8:30 pm
Hinsdale Seventh-day Adventist Church
201 North Oak Street
Hinsdale, IL 60521
Organized by the UChicago Medicine AdventHealth Mission Ministry department, the event will offer an opportunity to reflect on what it means to be whole, including how a person can experience wholeness and perfect peace when the body, mind and spirit are in harmony.
"Exploring what it means to feel whole is especially important today when burnout is an ongoing challenge for many people," said Mark Bondarenko, executive director of Mission Ministry for UChicago Medicine AdventHealth.
Hosted by John Grys, president of the Illinois Conference of Seventh-day Adventists, the event will focus on questions such as:
What makes you feel whole?
When did you last feel a deep sense of belonging?
Can you imagine feeling well in body, mind and spirit?
Can you imagine having a deep sense of purpose or helping others feel whole?
Participants will explore wholeness through stories of compassionate care told by UChicago Medicine AdventHealth team members. The event will also feature a presentation by guest speaker Carla Park, vice president of Wholeness and Faith Strategy at AdventHealth, who developed a wholeness framework for AdventHealth hospitals, churches and the community.
"It will be an evening of community, worship, wonderful music and inspirational stories of hope, healing and purpose," Bondarenko said. "Please join us, and feel free to bring your families and friends. It's going to be an amazing, uplifting event."
Recent News
Health Care

The Centers for Medicare & Medicaid Services (CMS) has awarded its top hospital quality rating to two UChicago Medicine AdventHealth hospitals in Chicago's western suburbs.

Health Care

AdventHealth honored Midwest Health Board of Directors board member Rev. Ron Hawkins as Trustee of the Year.

Health Care

UChicago Medicine AdventHealth Hinsdale opens new hybrid operating room, allowing for minimally invasive surgery in emergencies and multidisciplinary care.