Where We Put You First
Patient care is our privilege at UChicago Medicine AdventHealth GlenOaks. Whether you're coming in for a quick test or are planning an overnight stay to recover from a procedure, we'll be by your side, prioritizing your comfort and safety.
Get familiar with what to expect and how to prepare for your hospital stay so you can focus on what matters most: healing.
What to Expect for Your Hospital Stay
We'll do everything we can to help you feel comfortable and confident with the care you receive, and that starts with learning what you can expect as our patient.
6 items. To interact with these items, press Control-Option-Shift-Right Arrow
Make the Most of Your Stay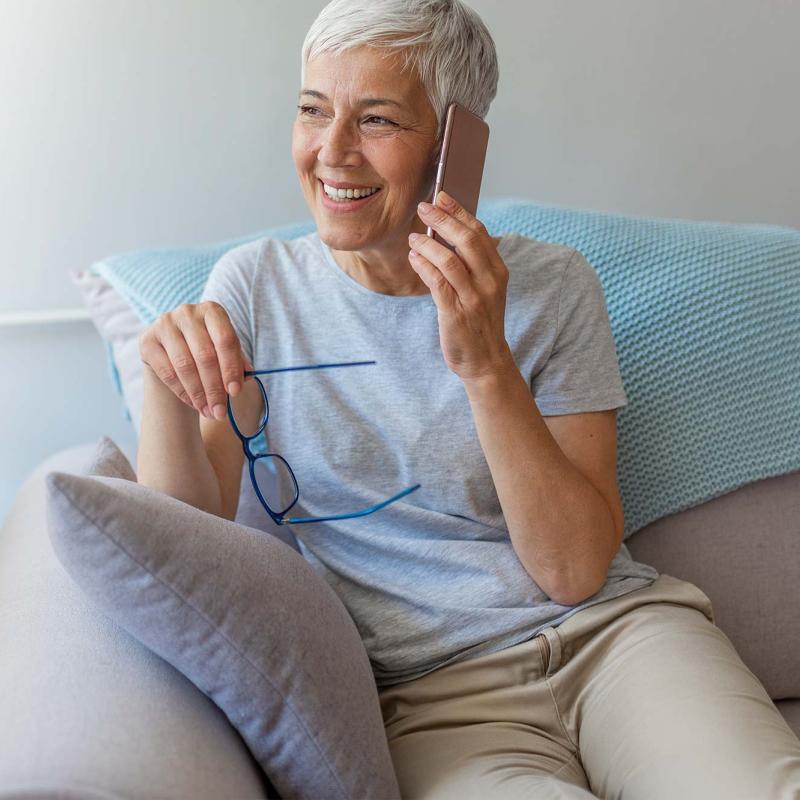 Communication Assistance
24-Hour Support
To ensure access to care and care-related services, we offer communication assistance to patients and their guests who have limited English proficiency or a disability that results in a communication challenge.
To arrange for services:
A team member can request services before or during your appointment
Communication assistance is available in our emergency department
Communication assistance services include:
In-person support is available if requested 24 hours before your appointment
Telephone support connects you to interpreters in 240+ languages
Video services offer real-time interpretation and are always available (this on-demand service provides more than 57 languages, including sign language)
Written translation is available in more than 200 languages
Medical Interpreters
We can connect you with medical interpreters in multiple languages, including:
American Sign Language (ASL)
Arabic
Bosnian
Cantonese
French
Greek
Hindi
Italian
Mandarin
Mongolian
Nepali
Polish
Romanian
Russian
Serbian
Spanish
Swahili
Ukrainian
Urdu
Vietnamese
We also offer medical interpreter services in many other languages. Please let us know if you need different services.
Communication Aids
We are committed to providing equal access to patients, family members and companions with disabilities in compliance with the Americans with Disabilities Act (ADA).
To assist you, your family members or your companions who are deaf, hard of hearing, or affected by a speech disability, we offer the following auxiliary aids and services available free of charge:
American Sign Language (ASL) or oral interpreters
Assistive listening devices
Telephone handset amplifiers
Text telephones (TTY)
Video remote interpreting (VRI)
Written materials
Other aids and services
Making It Easy to Find What You Need
A hospital stay can bring many questions, from insurance coverage to billing and follow-up appointments. Find quick links to the information you need.
7 items. To interact with these items, press Control-Option-Shift-Right Arrow
Your Safety Is Our Top Priority
We're committed to making patient care better and safer every day. Explore the safety practices we implement that meet the standards of the National Quality Forum and The Leapfrog Group.
Ease Your Mind Ahead of Time
A hospital stay can bring many visits and services from multiple medical providers. We know it's hard to plan ahead for an emergency hospital visit, but if you have a scheduled healthcare service that requires a hospital stay, we recommend contacting your anticipated healthcare practitioners within the hospital to confirm they accept your insurance provider. You can also get information about billing practices and an estimate for your upcoming services ahead of time to help avoid any unexpected challenges and fees.